Tughluqabad Fort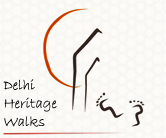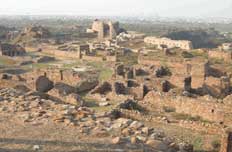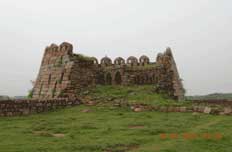 A 14th century capital of Delhi, Tughluqabad is ruins frozen in time. The remains of this massive complex stretch as far as the eye can see. Includes a royal tomb which once stood in a lake, palace buildings, dungeons and a secret escape route !
Distance :
2 kms
Duration :
3 hrs
Time :
between sunrise & sunset
Who can come :
Rocky and full of thorny shrubs. Uneven terrain to walk, might be uncomfortable for those with difficulty in walking
What to wear and carry :
• Clothes covering arms and legs to avoid the thorns
• Proper walking shoes
• Lots of drinking water
How to get there :
• Metro: no metro connectivity to this part of Delhi
• Bus: All buses plying on Mehrauli Badarpur road will drop you right outside the fort.
• Auto/Cab: Get dropped off at Tughlaqabad fort entrance on Mehrauli Badarpur road
Meeting pt. :
Ticket counter to Tughluqabad fort
Parking :
Parking facility available at the entrance to the fort.
Book now!