Tughluqabad Fort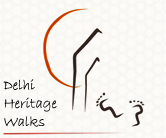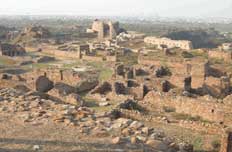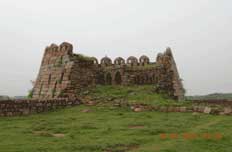 A 14th century capital of Delhi, Tughluqabad is ruins frozen in time. The remains of this massive complex stretch as far as the eye can see. This heritage walk explores the fort, the royal tomb which once stood in a lake, palace buildings, granaries, dungeons & a secret escape route!
Distance :
2 kms
Duration :
3 hrs
Date :
see calendar
Time :
see calendar
Who can come :
Terrain is rocky and full of thorny shrubs. Uneven terrain to walk, will be uncomfortable to those with difficulty walking. No wheelchair access.
What to wear and carry :
• Clothes covering arms and legs against thorns
• Proper walking shoes
• Drinking water
How to get there :
Tughluqabad fort is on Mehrauli-Badarpur Road (MB Road). If you are travelling from south Delhi, you can see the fort walls on the MB Road, soon after you cross Batra Hospital. About a km from Batra Hospital is the traffic junction on MB Road, from where Suraj Kund Road diverts to the right. Keep on the MB Road and you will see the ticket counter just a few meters ahead. If you approaching from Tughluqabad metro station, the ticket counter is on your right, just before the Suraj Kund road on the left.
Metro: Saket metro (on yellow line) is about 6 kms from the meeting point & Tughluqabad metro (on violet line) is about 4 kms. You could take bus/auto/cab from the metro.
Meeting pt. :
Ticket counter to Tughluqabad fort, on Mehrauli Badarpur Road
Parking :
Parking is available at the meeting point but it is sometimes blocked off with construction material & then one has to park on the road.
Read more about this trail
here
Book now!