Old Fort & neighbourhood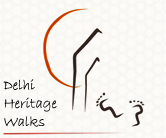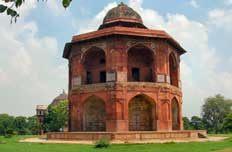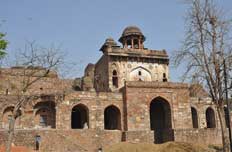 Associated with the legendary capital of Indraprastha, this neighbourhood has an eventful past: prehistoric settlements, the capital cities of 2 medieval dynasties and the Partition in 1947. The neighbourhood has a Hindu temple where liquor is the holy offering, a 13th cent. sufi shrine where pots are offered to make a wish and a Mughal madrasa built by a lady.
Distance :
2 kms
Duration :
2-3 hrs
Time :
between sunrise & sunset
What to wear and carry :
• Walking shoes
• Drinking water
How to get there :
• Metro: 'Pragati Maidan' is the nearest metro station. Take a bus/auto or walk to the meeting point which is about a kilometer away.
Parking :
Parking available at Delhi zoo
Book now!