Mehrauli Village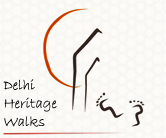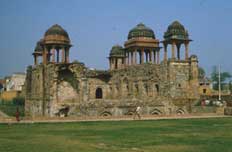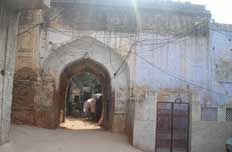 This walk explores the area behind the famous Qutb complex. A historic village, Mehrauli is built around the Sufi shrine of Bakhtiyar Kaki. Each monument in the neighbourhood has a story to tell: step wells where water smelled of sulphur, a tank where Prophet Muhammad left a mark, martyrdom site of Sikh hero Banda Bahadur, a palace of the Mughals and a still empty grave meant for the last Mughal emperor.
Meeting point :
Yogmaya temple, near Mehrauli bus terminus
Distance :
1.5 kms
Duration :
2 hrs
What to wear and carry :
• Please be conservatively dressed. Avoid wearing shorts.
• Carry a scarf/cap to cover your head inside religious places
• Walking shoes
• Drinking water
How to get there :
There is a single road which leads to Mehrauli Bus terminus, from the Qutb Complex. The Yogmaya temple will be on your right, just before the terminus. The temple entrance is next to the office of e-sub registrar, Mehrauli.
• Metro: The nearest metro station is Saket, from where buses & auto will take you to Mehrauli.
• Bus: All buses to Mehrauli terminus will bring you to the neighbourhood.
• Auto/Cab: Drive up to Qutb Minar complex & then follow the road into Mehrauli.
Parking :
MCD parking available opp. the Yogmaya temple, on the approach road to bus terminus.
Book now!