Lodi Garden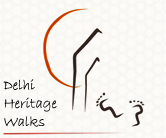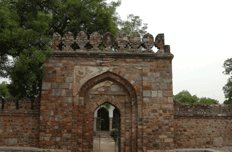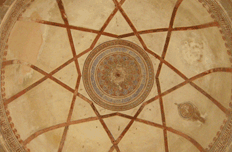 Lodi Garden is Delhi's most beautiful and popular parks. Here monuments are located amidst landscaped garden. It has the royal tombs of medieval rulers of Delhi: Muhammad Shah Sayyid and Sikander Lodi; a gateway called Bara Gumbad with an exquisitely decorated mosque, Shish gumbad; a 16th century bridge and a couple of late-Mughal monuments. The park is rich in variety of trees and birds.
Meeting point :
Gate no. 1, on Lodi Road, adjacent to Lodi Restaurant
Distance :
approx. 1.5 kms
Duration :
about 2 hours
Date :
see
calendar of events
Time :
Anytime between sunrise and sunset
Who can come :
Easy terrain to walk
What to wear and carry :
• Walking shoes
• Drinking water
How to get there :
• Metro : The nearest metro station is 'Jor Bagh'
• Bus : All buses coming to Lodi Road
• Auto/cab : Get dropped off at Gate no. 1 on Lodi Road, adjacent to Lodi Restaurant.
• Map
Parking :
at the entrance to the Garden
Book now!