1857 Uprising: Kashmiri Gate and Neighbourhood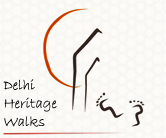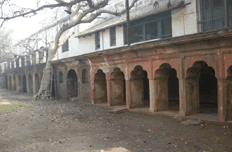 This walk in the old city takes us through the landmarks of the uprising of 1857. It also covers life and times of British living in the city before the revolt broke out. The trail includes Nicholson Cemetery, Kashmiri Gate, St James Church, old campuses of Hindu College and St. Stephens', Dara Shukoh's library, Telegraph Memorial and remains of the British magazine.
Meeting point :
Nicholson Cemetery, near Gate no. 4 of Kashmiri Gate metro station
Distance :
approx. 1.5 kms
Duration :
about 2 hours
Date :
see calendar of events
Time :
best visited early morning between 8 am – 10 am. After this there is too much traffic.
What to wear and carry :
• Walking shoes
• Drinking water
How to get there :
• Metro: 'Kashmiri Gate' metro station is located very close the meeting point.
• Bus: all buses coming to ISBT (Inter state Bus Terminus)
• Auto/Cab: get dropped off at Kashmiri Gate of ISBT
• Map
Parking :
at 'Kashmiri Gate' metro station
Book now!